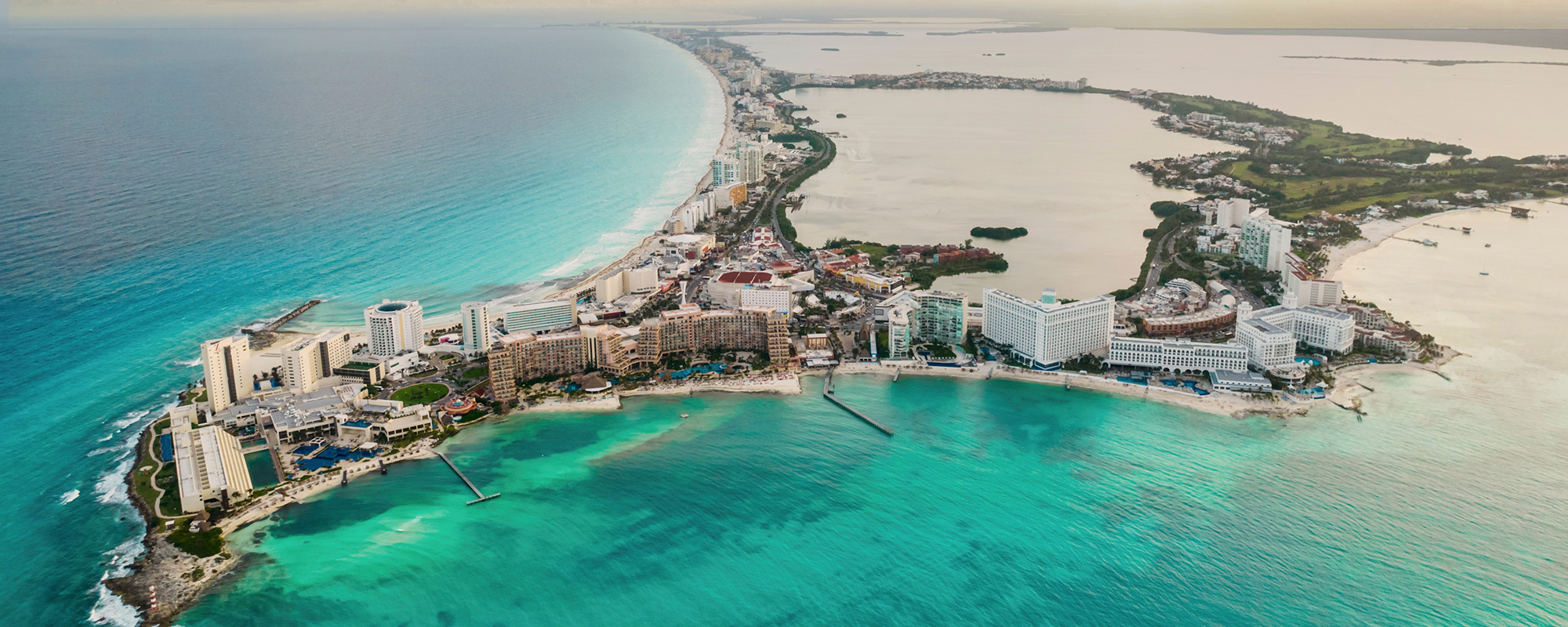 destination
Cancun
Cancun Experiences
Take a moment to get inspired with the best things to eat, see and do in Cancun, along with a few hints on for making your visit as smooth as possible.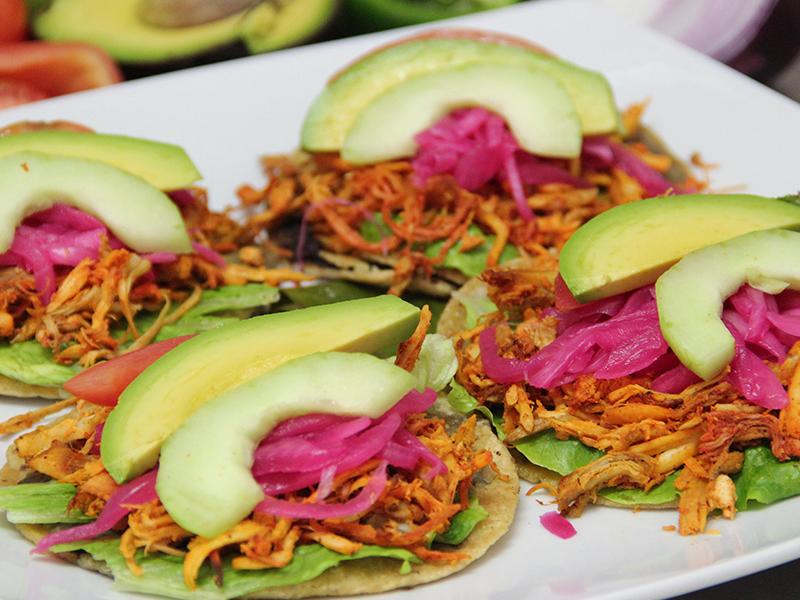 What to Eat
While there's a very good chance that you'll be staying at an all-inclusive resort while in Cancun – after all, they are the predominant style of resort in the city – its always a fun excursion to head off-property for at least one meal. Local favorites include cochonitio pibil, an achiote-marinated type of pork served in tacos or for breakfast; the wood-fire cooked tikin xic fish dish; and Cancun street food classic panuchos, made from refried beans topped with chicken, onion, lettuce, tomato sauce, avocado, and cheese.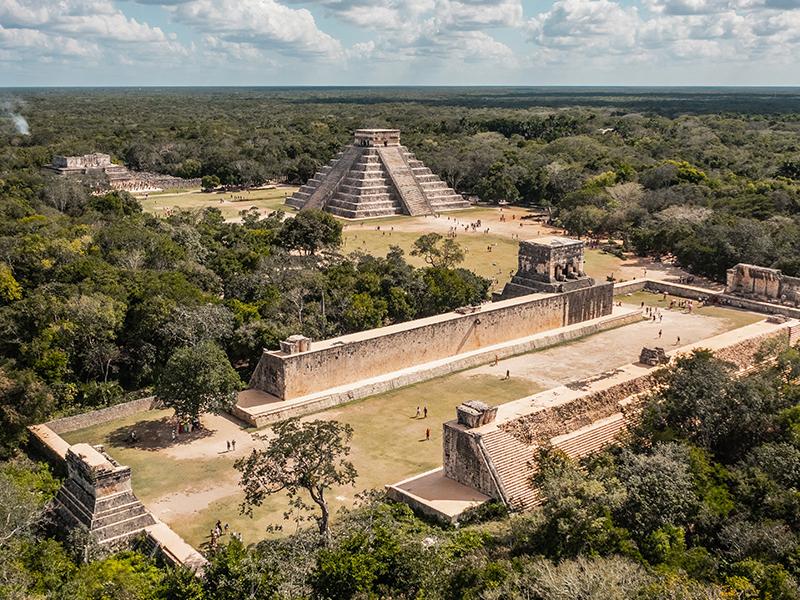 What to See
When in Cancun it can be tempting to spend an entire trip lounging on the beach or poolside, a short trip into the Yucatan jungle offers an unbelievable trip into the past at the ancient Mayan city of Chichen Itza. There, where massive step pyramids are surrounded by the preserved ruins of a once-thriving center of Central American culture. Along the way, enjoy freshwater pools set within sinkholes known as cenotes and other less-visited Mayan ruins.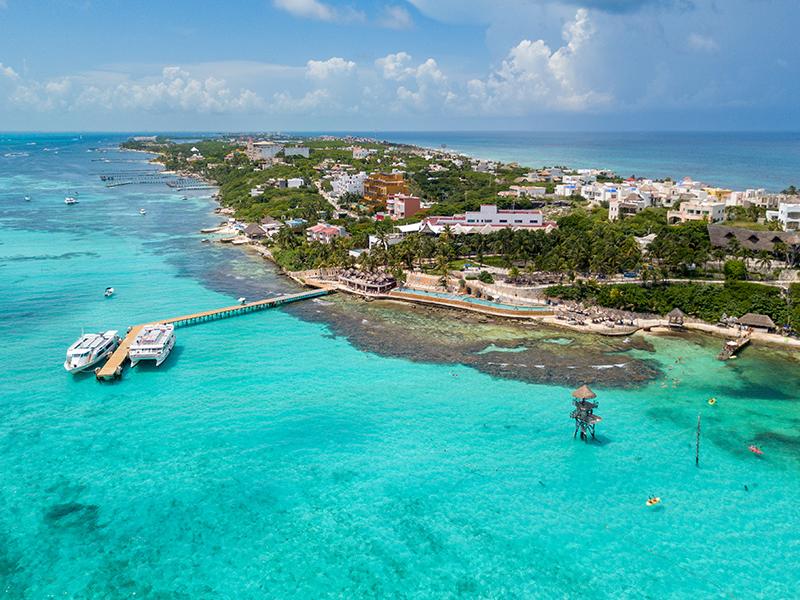 What to Do
An electric blue sea, bright white sand beaches, and refreshingly cool pools surrounded by lush tropical plantings highlight Cancun's key activities: sunbathing, swimming, floating, and relaxing. Add in eating almost as much as you want thanks to all-inclusive hotels and resorts, and most of your day is occupied. For more active fun, seek out your resorts activities concierge and try snorkeling near-shore reefs for an up-close view at colorful fish and thriving coral, or book a sailing trip to the beautiful Isla Mujeres.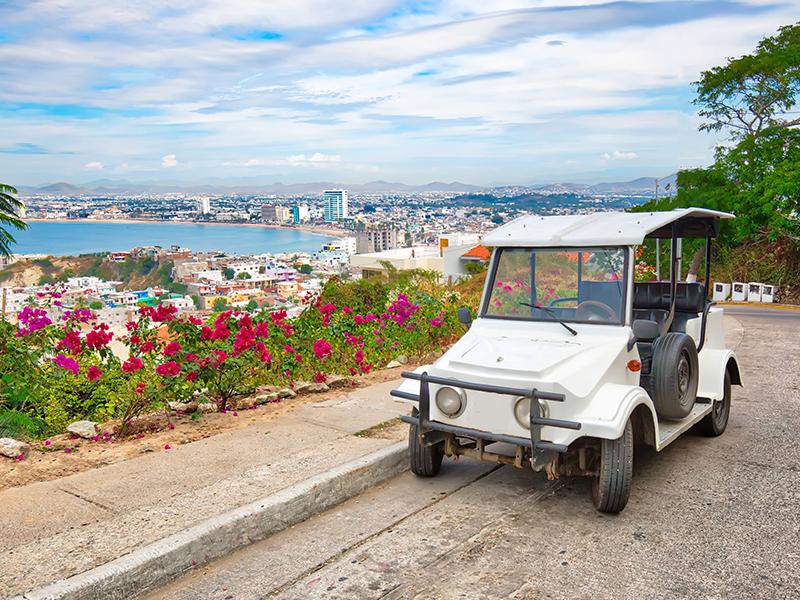 Know Before You Go
To make the most of your visit, be sure to pack sunscreen and other protective gear to stay safe in the sun – getting a burn on the first day of your trip means the rest of your Cancun experience won't be as pleasant. Learning some basic Spanish phrases can be helpful for communicating with the locals when venturing outside your resort. Getting around is easy with licensed taxis or public transportation, but it's important to avoid walking alone at night in unlit areas. Finally, as with all international trips, consider purchasing travel insurance to cover unexpected expenses or emergencies.
Featured Properties
Looking for a place to stay while in Cancun? Check out these options offering great locations with even better rates.
= Member's Choice Award Winner
Haven Riviera Cancun
Cancun, Quintana Roo, Mexico
ATELIER Playa Mujeres
Cancun, Quintana Roo, Mexico
Garza Blanca Resort & Spa Cancun a Tafer Resort
Cancun, Quintana Roo, Mexico
NIZUC Resort & Spa
Cancun, Quintana Roo, Mexico
Grand Fiesta Americana Coral Beach Cancun All-Inclusive Spa Resort
Cancun, Quintana Roo, Mexico
Live Aqua Cancun All-Inclusive Adults Only
Cancun, Quintana Roo, Mexico