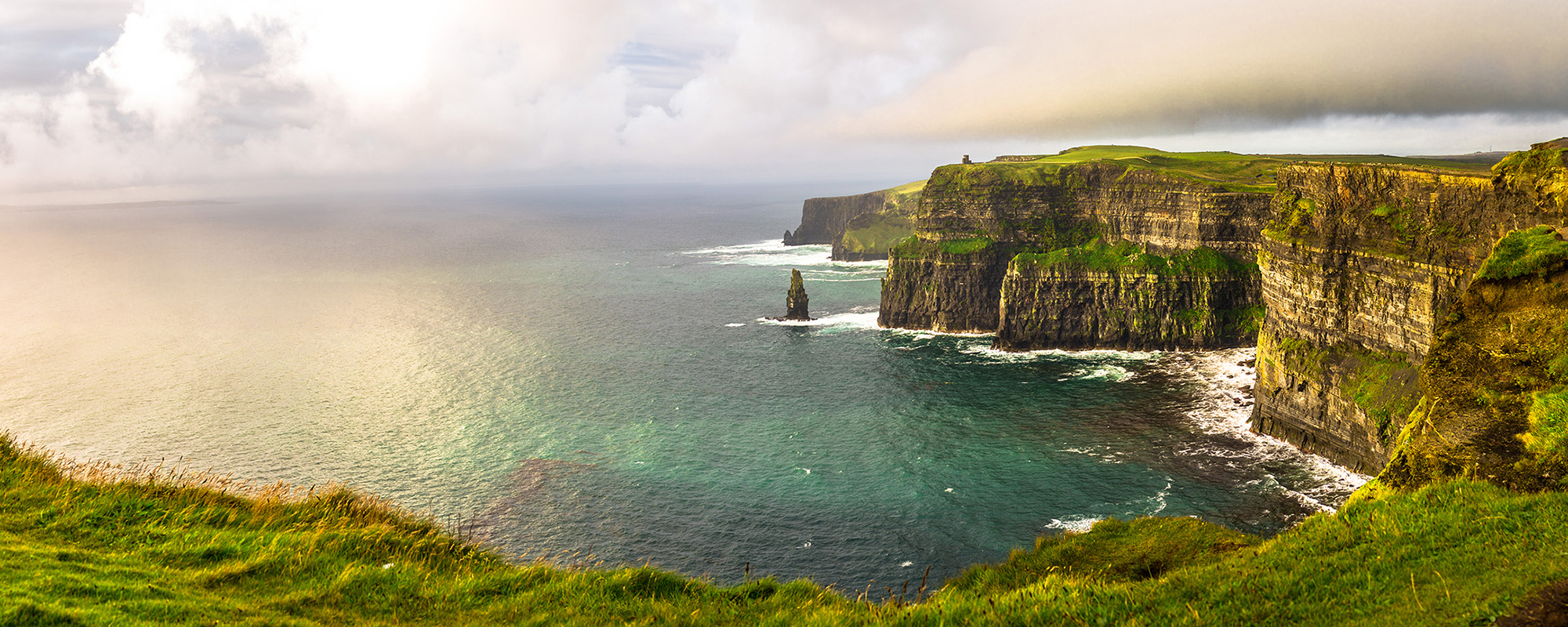 destination
Ireland
Unique Ireland Experiences
Take a moment to get inspired with the best things to eat, see, and do in Ireland, along with a few hints on how to get around.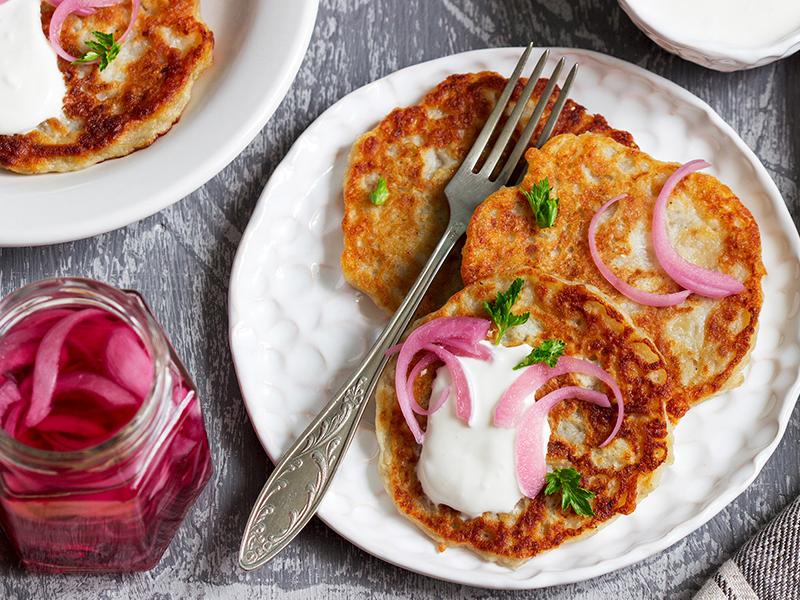 What to Eat
Whether you're in the hustle of Dublin or a quiet hamlet in the famous green countryside, you'll have no trouble finding a cozy Irish pub serving a taste of Ireland. Savor hearty stews and seafood chowders. The Irish are famous for potatoes, and one of the best ways to enjoy them is boxty–savory potato pancakes. Expect to see cabbage and soda bread on many menus during your visit. Sip a Guinness with any meal, or enjoy famous Irish whiskey.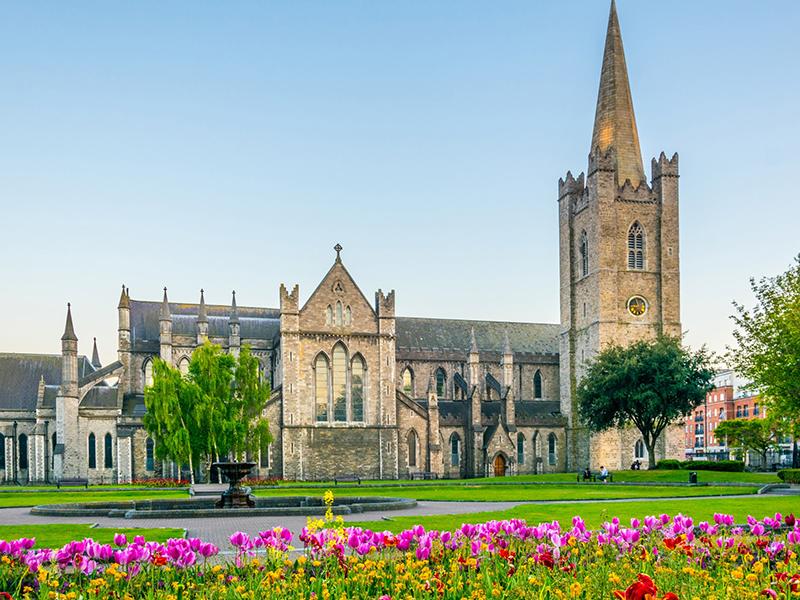 What to See
From coast to coast, Ireland impresses first-time visitors and regulars alike. Head to Galway to see the incredible coastal vistas at the Cliffs of Moher. Take a carriage ride through the mountains of Killarney National Park. Kiss the Blarney Stone, and wish for the gift of gab. Spend some time exploring Dublin, including the Guinness Factory, St. Patrick's Cathedral, and Kilmainham Gaol.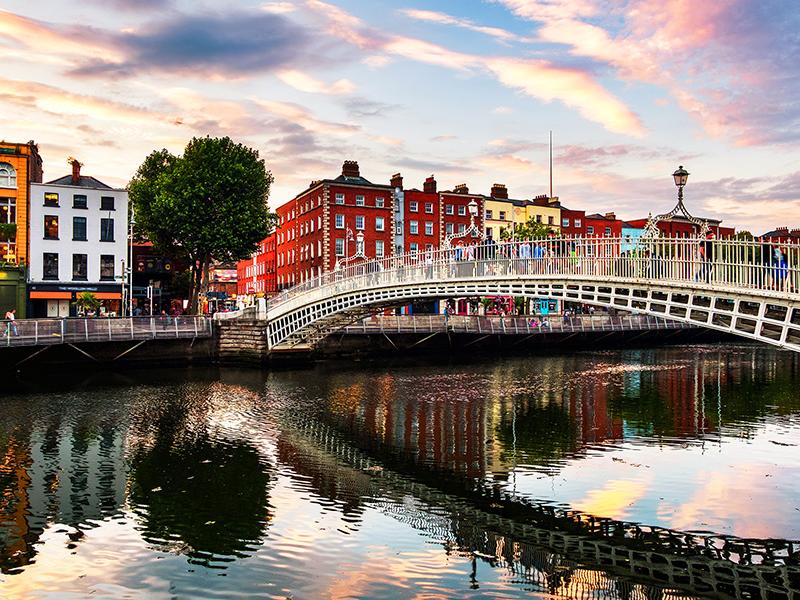 What to Do
Ireland's world-famous culture and warm hospitality attract visitors from all over the world. Explore ancient castles and cathedrals that tell the colorful history of the island. Play a round of golf on one of the legendary greens. Some of the oldest clubs in the world are here. Clap along to folk music in a pub, and don't be shy, join local dancers performing a traditional jig. Immerse yourself in the natural beauty in the national parks or on the coast along the cliffs of the Emerald Isle.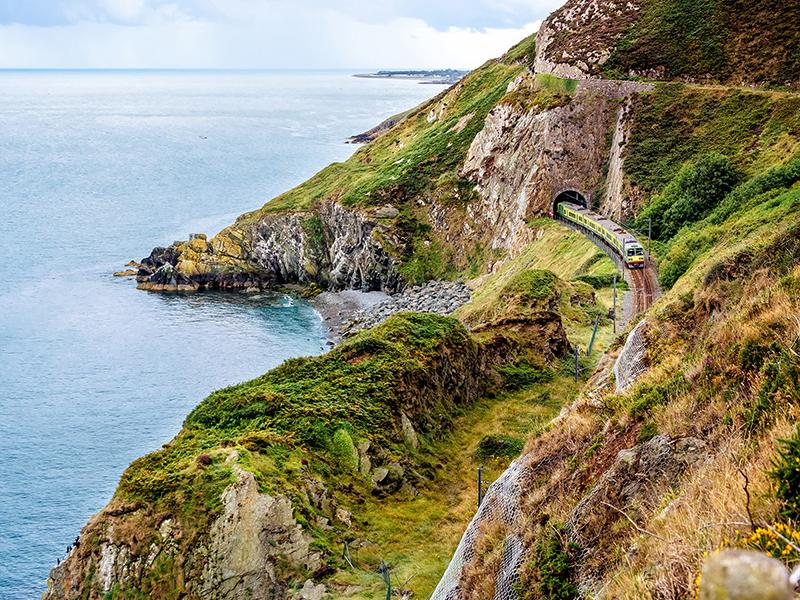 How to Get Around
The Irish Isle's compact land mass makes it easy to enjoy sights on opposite coasts, often on the same day. While in Dublin, plan to walk between many popular places within the city center. Easily navigate the bus system for further destinations. The Irish Rail conveniently connects most of the country. Pop onto the train for a day trip to Galway to see the Cliffs of Moher or explore castles in the south. Rent a car to move at your own pace, but be careful; drivers stay on the left in Ireland.
Featured Properties
Looking for a place to stay while exploring the Emerald Isle? Check out these options offering great locations.
= Member's Choice Award Winner
The Europe Hotel & Resort
The Fitzwilliam Hotel Dublin